Kyoto Expat Areas
Where is the best place to live in Kyoto City?
Among the 20 major cities of Japan (designated by government ordinance) Kyoto City has the 8th largest population (approximately 1,500,000). Kyoto City is located in the Kyoto Metropolitan Area which spans from the southern part of Kyoto Prefecture to the southwestern part of Shiga Prefecture. The population of the Kyoto Metropolitan Area is approximately 2,680,000 (2012 National census). This makes the Kyoto Metropolitan Area the fourth largest metropolitan area in Japan after the Tokyo Metropolitan Area, the Osaka Metropolitan Area, and the Nagoya Metropolitan Area. The Kyoto Metropolitan Area is a part of the Keihanshin Metropolitan Area which is a combination of the Metropolitan Areas of Kyoto, Osaka, and Kobe.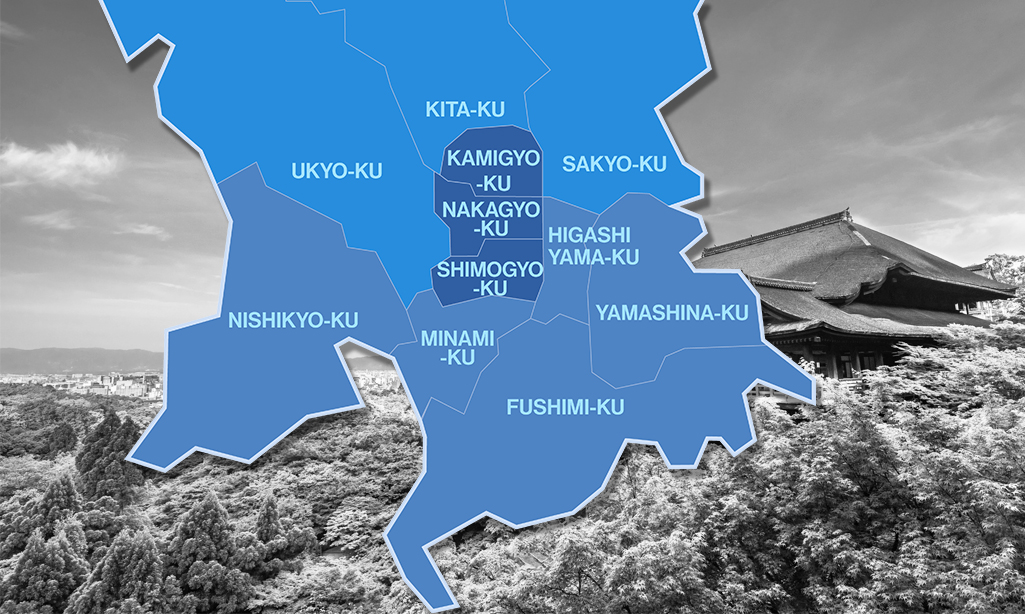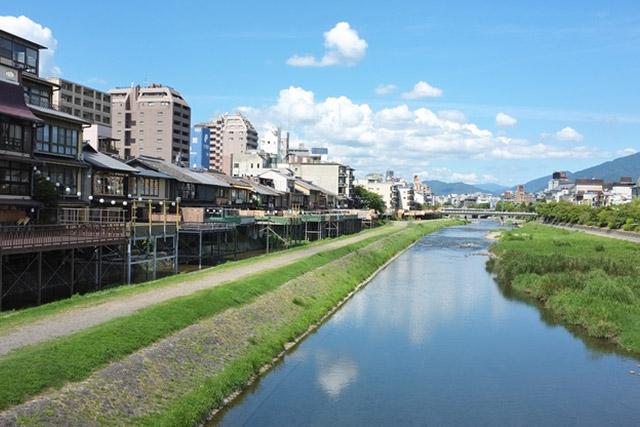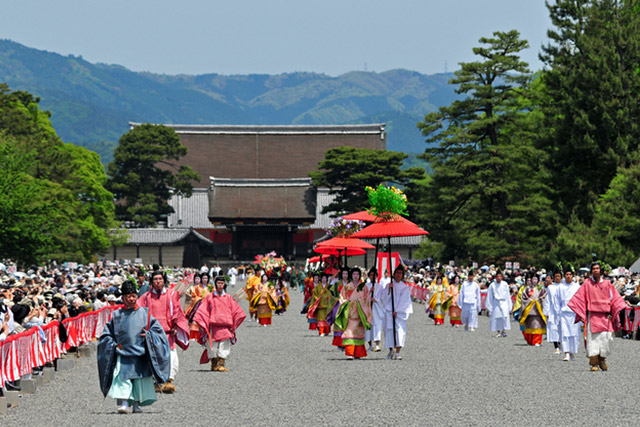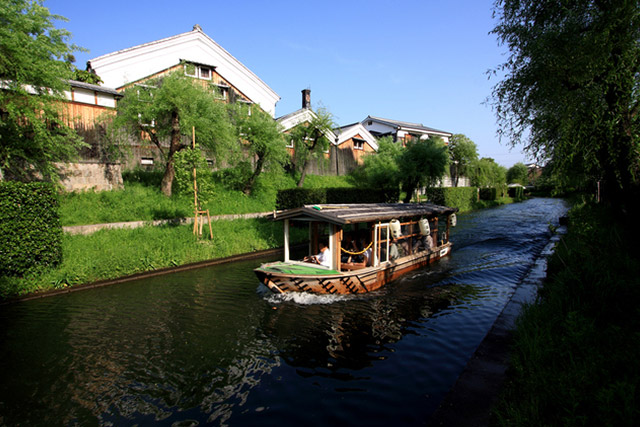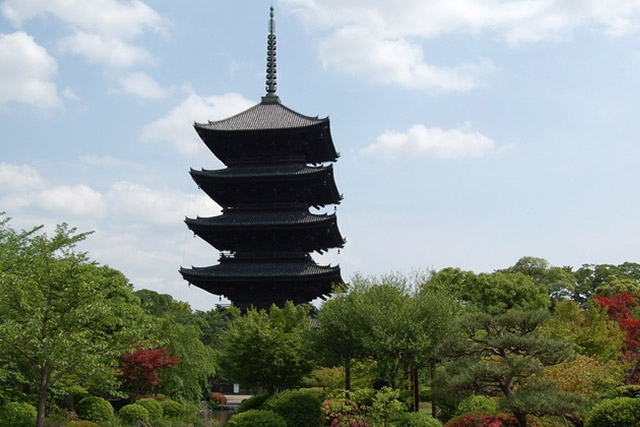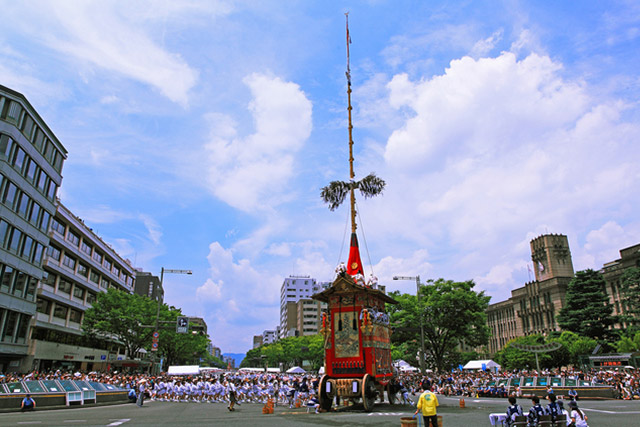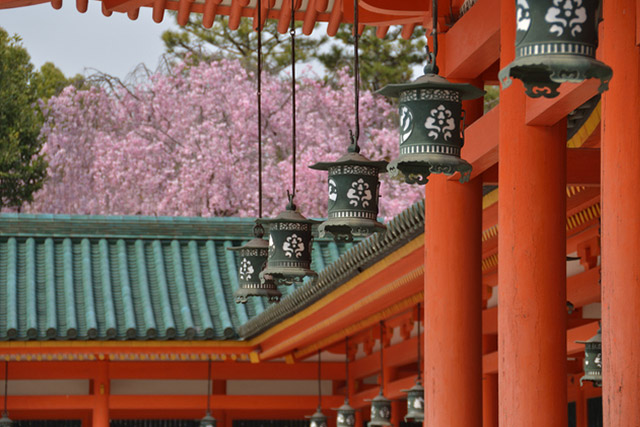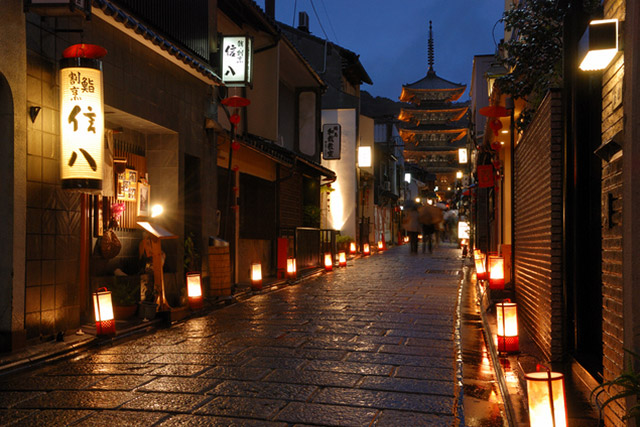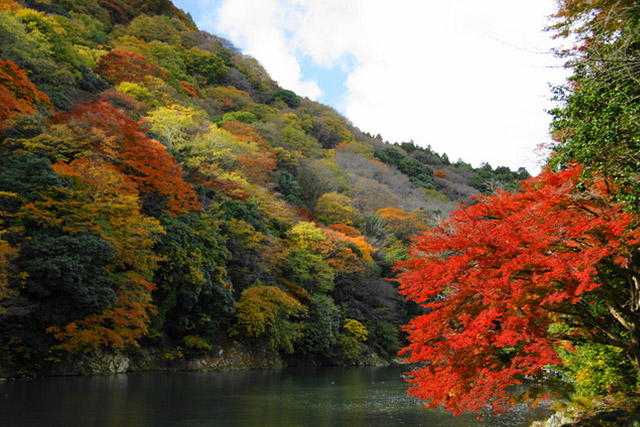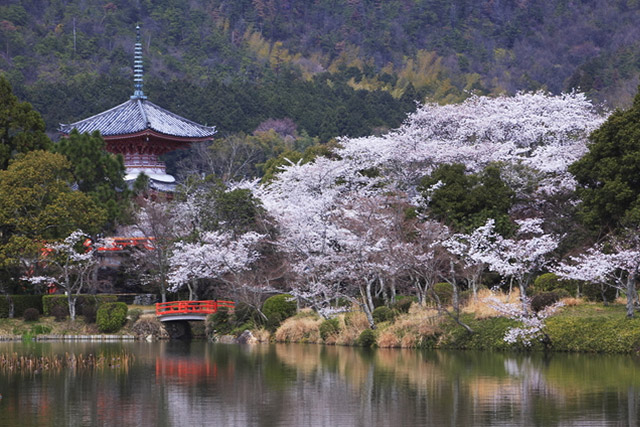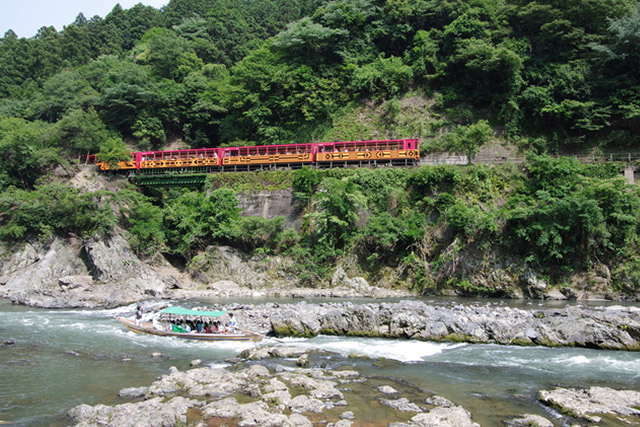 Rakuhoku, Rakuchu area
Looking from Kyoto Station, Higashi Hongan-ji Temple and Nishi Hongan-ji Temple (a World Heritage site) can be seen lined up to the north of Kyoto Tower. The popular Kyoto Aquarium can be found in Umekoji Park nearby. The area around Karasuma and Kawara-machi is a busy shopping district, visited by many tourists, which includes Nishiki Ichiba market—often called "Kyoto's kitchen". The "Go" board-like layout of the streets and their names are quite characteristic of Kyoto. A great many facilities, scenic spots, and historic sites can be found around Karasuma-dori Street, which stretches directly north from Kyoto Station. From historical sites such as The Museum of Kyoto, Honno-ji Temple, the massive Kyoto Gyoen National Garden, and Shokoku-ji Temple (one of the five most important Rinzai temples of Kyoto) to unique attractions such as the Kyoto International Manga Museum, this area has something for everyone. Nijo Castle (a World Heritage site), Kitanotenmangu Shrine, and other historical buildings can also be found to the west. The World Heritage site Shimogamo Shrine can be found where the Kamo-gawa and Takano-gawa rivers meet, and it holds the Aoi Festival (one of Kyoto's three famous festivals) along with Kamowake-ikazuchi Shrine, another World Heritage site. Nearby Kitaoji-dori Street is an urban area with a lot of traffic, and a mountainous region stretches out immediately to the north.
Rakunan area
Fushimi Ward accounts for much of the southern part of Kyoto. This area is home to companies such as Kyocera Corporation and famous sake breweries such as Gekkeikan, Kizakura, and Takara Shuzo. A while ago the area was covered by rice fields, differentiating itself from the city of Kyoto. In recent years, urbanization is in progress to make this area to be known as a commuter town for Kyoto and Osaka cities. The southern part of Kyoto is rich with famous sites that provide visitors with the chance to experience history at firsthand. To-ji Temple features a five-storied pagoda that is the nearest World Heritage site to Kyoto Station. Other nearby World Heritage sites include Byodo-in Temple (featured on the 10 yen coin), Daigo-ji Temple (in which Hideyoshi Toyotomi is said to have held a flower-viewing party), and Ujigami Shrine (the oldest shrine building in Japan). Visitors interested in Japanese history will surely find it amusing to see many scenic and historic places such as Fushimi Inari Taisha Grand Shrine (famous as the main shrine of the many Inari shrines across Japan and for its many torii gates) and Terada-ya (which was the site of the Terada-ya incident).
Rakusei area
The western part of Kyoto has a somewhat different atmosphere from that of the shopping districts around Kyoto Station and that of Kyoto City. Visitors can be surrounded by beautiful and peaceful nature here while riding Sagano railcar or drifting down the Hozugawa River in Hozukyo. Togetsukyo Bridge, which stretches 200 meters across Katsura-gawa River, is a particularly well-known spot to enjoy the view of Arashi-yama. Uzumasa, Arashi-yama, and Sagano are some of the top tourist spots in Kyoto, especially with visitors who prefer the calm and quiet atmosphere of Kyoto to busy shopping districts. This area features several temples that have been registered as World Heritage sites, such as Kinkaku-ji (which is officially called Rokuon-ji), Kozan-ji (which houses the Chojujinbutsugiga scrolls), Saiho-ji (which features a garden covered by moss), Tenryu-ji (the first of five Rinzai temples in Kyoto), Ninna-ji (famous for its guardian god statue), and Ryoan-ji (which features a beautiful rock garden). There are many more scenic and historic temples, such as Nagaokatenmangu (located on Hachijoga-ike Lake, which is famous for its beautiful autumn foliage), Suzumushi-dera (commonly named for the sounds its insects make all year round), Koryu-ji (the number one national treasure of Japan), and Daikaku-ji (officially called Kyusagagosho).
Rakuto area
Surrounded on the east and west by mountains and the Kamo-gawa River, this area features a bounty of national treasures and important cultural properties you may have heard about. The Higashiyama region features a notably calm atmosphere even though it contains lively towns such as Gion and Miyagawa-cho. Along with Kyoto folding fans and lacquerware, Kiyomizu-ware from the Gojozaka area is one of the traditional industries known all over Japan. There are too many scenic and historic locations in the northern part to list them all. Some examples include the World Heritage site Higashiyama Jisho-ji Temple (Ginkaku-ji), Heianjingu Temple (built to celebrate the 1,100th year anniversary of the move of the capital to ancient Kyoto, and famous for holding one of Kyoto's three famous festivals, Jidai Festival), Yasaka-jinja Shrine (famous for Gion Festival, another of Kyoto's three famous festivals), Maruyama Park (the oldest park in Kyoto city), Chion-in Temple (famous for its nightingale flooring hall), Toyokuni-jinja Shrine (in which Hideyoshi Toyotomi is enshrined), and the World Heritage site Kiyomizu-dera Temple. This area also features the so-called "Philosopher's Path," a road that runs from Ginkaku-ji Temple along such temples as Honen-in, Eikan-do, and Nanzen-ji, and has been selected as one of the top 100 roads in Japan.
Please feel free to contact us
---
Maeda Real Estate
Intl. Leasing & Management Div.
Weekdays 9:30am-5:30pm
+81 78-858-0810