Relocation Services in West Japan Areas
Living support assistance for foreigners relocating to Kobe, Osaka, Kyoto, and other west Japan areas
Relocation Services include all services covering the various needs associated with relocation and the relocation process.
For newly arriving expats and diplomats, Maeda Real Estate offers full support as your housing agent and also as a friendly guide to help make the relocation process to Japan as smooth and comfortable as possible. As your private reception desk specialized in newly arriving expats and diplomats and on behalf of your company's personnel and general affairs staff, we provide various relocation services covering all of west Japan areas.
MAEDA REAL ESTATE Living Information

Living Guides on our Website
We provide a wide range of living information for foreign residents in Kobe, Osaka, and Kyoto. We hope that our information can also be useful to personnel and general affairs staff, or the secretary of a foreign company or a consulate.

Relocation Support Services for Expats
Working together with ALL JAPAN RELOCATION–our group company specializing in helping foreigners relocate to Japan–we provide various services to assist our foreign customers in living comfortably in Japan without inconvenience.
Pre-Assignment Service

Settling-in Service

Service While in Japan

Departure Service

Optional Services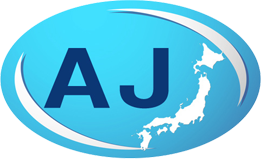 In addition, upon request we are pleased to assist you in numerous ways of simplifying your life such as: obtaining visas, Certificate of Eligibility (COE), driving licenses, renting furniture, managing company housing program, arranging transportation to and from the airport, and more..