CANADIAN ACADEMY School Bus Service

Maeda Real Estate optional service
Maeda Real Estate is pleasd to provide school bus service for Canadian Academy students.
Canadian Academy is the premier preschool through grade 12 international school in Kansai, located on Rokko Island, Kobe. This service allows you to have the flexibility to decide the place to live without worrying about the time and distance to pick up and drop off your child to school.
Please ask our staff for details, it is our pleasure to support you and your family.
MAEDA REAL ESTATE
Working hours : Mon. to Fri. from 9:30AM to 5:30PM
Telephone : 078-858-0810
Canadian Academy school bus route map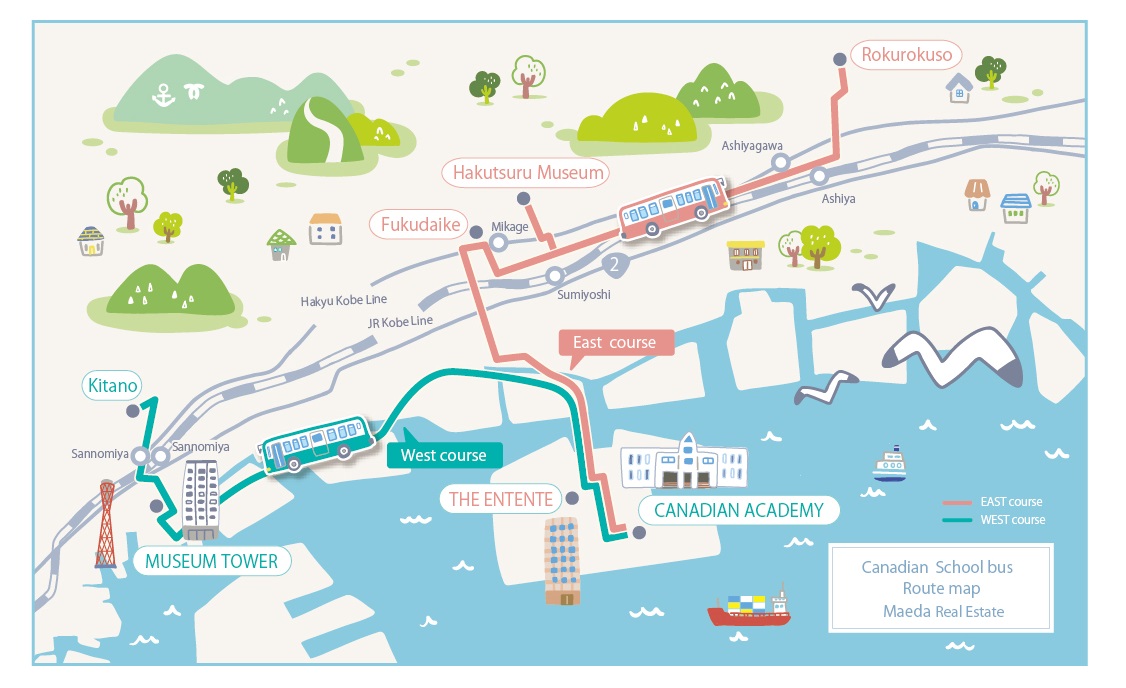 CANADIAN ACADEMY
Working hours : Mon. to Fri. from 8:00AM to 4:00PM
Telephone : +81-78-857-0100
Canadian Academy Official web site link :