Recreational Facilities in Kobe
Poste date: Tuesday, July 3, 2018
While many people may spend their time in Japan visiting all the must see spots and restaurants, there is more to do in Japan than sightseeing. For those looking for recreational activities to enjoy in Kobe, we have a list of recreational facilities that might just help.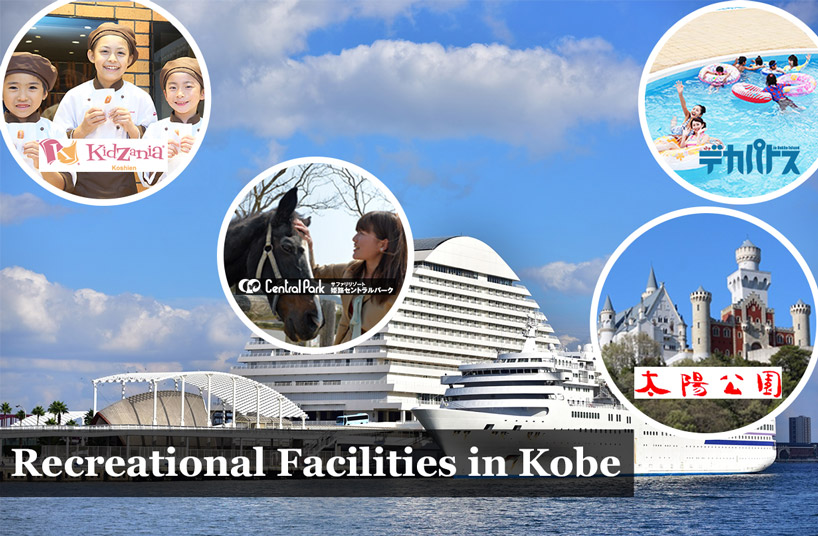 Recreational Facilities in Kobe
Himeji Central Park

Central Park is a recreational facility in Hyogo prefecture that can be separated into four distinct areas. Central Park is home to a Safari Park, an Amusement Park, a Waterpark, and an Iceskating Rink. No matter the time of year, there will always be something fun to do.
Taiyo Park

Taiyo Park is a unique recreation park that has replicas of famous landmarks and statues from all around the world. You can head to Neuschwannstein Castle, walk across the great wall of China, and take a trip through the Arc De Triomphe. For those looking for a relaxing walk while touring the world, this is the place for you.
Dekapathos

Dekapathos is a water park located on Rokko Island in Kobe. With multiple pools and water slides this is a great place to visit for those with or without children. As most of the park isn't covered, be sure to remember your sunscreen.
*For those interested there is also a skateboarding park ("g" skates) and Futsal court nearby.
KidZania Koshien

KidZania is a city founded by the children of the world where they can be leaders and learn about society while having fun. Kids get to role-play as Adults at about 100 jobs and activities using real-world tools and equipment. Complete with shops, vehicles and a functional society, KidZania is a 2/3 scale city just for Kids.
Oji Zoo

Oji Zoo is a zoo located in Kobe with easy access from the train station and children under 12 pay no entry fee. Some of its featured area are the Panda House, Zoological Science Center, Big Cats Circle, Polar Bear house, and Children and Animal's Land. For those with Children, Oji Zoo is a great and expensive way to spend the day.
Himeji City Zoo

Himeji City Zoo is located next to Sannomaru square of the world heritage site "Himeji Castle". They have various animals such as elephants, giraffes and polar bears as well as a petting zoo (fureai hiroba) with guinea pigs, miniature pigs, and sheep.
Mt. Rokko Pasture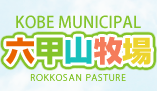 Rokkosan Pasture is a spacious farm in Hyogo prefecture with a European atmosphere. At the farm you can pet animals, watch animal shows, learn about and sample many forms of food made with cheese. For those looking to escape city life and surround themselves with nature, there's no place better.
Suma Aqualife Park Kobe

Suma Aqualife Park is an aquarium located in Hyogo prefecture. Interact with dolphins, seals and penguins. Observe about 600 species of archerfish and electric eel. With up to 13,000 animals everyone can enjoy this dynamic sea world.
Kinosaki Marine World

The Kinosaki Marine World is an aquarium united with nature where the Japanese sea view unfolds before your eyes. Not only can you enjoy the creatures of the sea in each area, you can also enjoy many exciting shows. Also, you can hold sea urchins, starfish etc in your palm and you can take a walk with the penguins. It's an amazing experience. Through a 5cm thick glass and Tube area you can observe various other sea creatures.
Kobe Port Island Sports Center

Kobe Port Island Sports Center is located in Kobe. The sports center is home to an Olympic sized swimming pool (50m and 25m) and an Ice Skating rink. The sports center offers lessons for swimming as well as ice skating. The pool can be use for synchronized swimming as well and diving. The ice rink can be used for ice skating, figure skating, or ice hockey.
Hyogo Nishinomiya Ice Arena

The Hyogo Nishinomiya Ice Arena is a multipurpose ice rink and is the only year-round ice rink in Hyogo. You can use the ice rink for recreational ice skating, figure skating, and ice hockey. Figure skating classes for children are available for those who are interested.
Mt. Rokko Snow Park

Enjoy the winter outdoors by skiing, snowboarding, or just playing in the snow. The ski slope is gentle―perfect for beginners. Snowland has a separate slope just for plastic sledding and playing in the snow, so it is safe for children. All equipment and gear is available for rental, so all you need to bring is yourself!
(December through mid-March)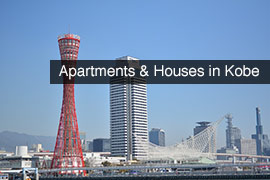 Rental apartments and houses in a wide range of areas in Kobe city, Nishinomiya city, and Ashiya city where many Expats & Diplomats chose to live.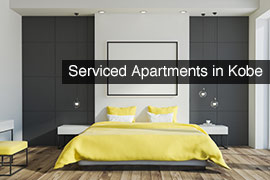 These serviced apartments are available for short-term stays, are fully furnished and also include amenities such as concierge service, 24 hour security and more.