Recreational Facilities in Osaka
Poste date: Tuesday, July 3, 2018
While many people may spend their time in Japan visiting all the must see spots and restaurants, there is more to do in Japan than sightseeing. For those looking for recreational activities to enjoy in Osaka, we have a list of recreational facilities that might just help.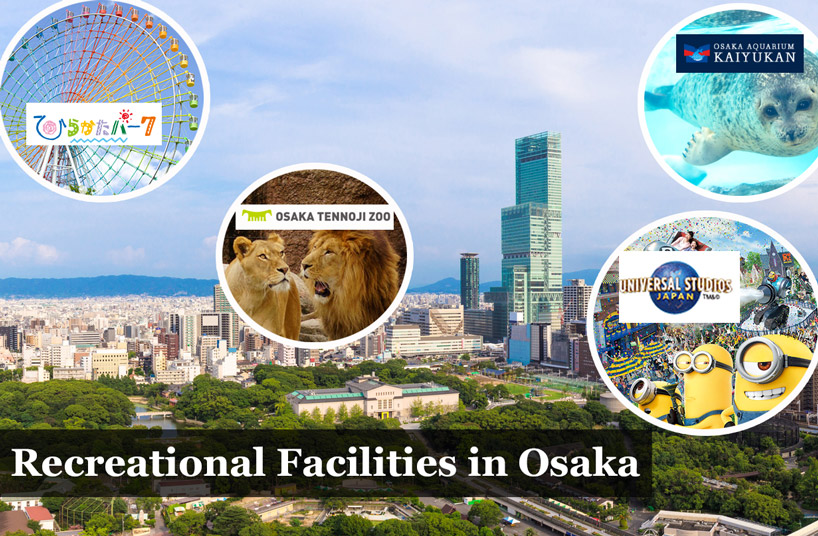 Recreational Facilities in Osaka


Hirakata Park

Hirakata Park was established in 1912 and is the oldest amusement park in Japan. At Hirakata Park you can enjoy all four seasons, Cherry blossoms in Spring, the pool in Summer, the red leaves in Autumn and the snow in Winter. Making everyone who visits Hirakata Park smile is their mission.
Universal Studios Japan

This extremely popular theme park is the counterpart to the Universal Studios in Hollywood and Orlando, and features shows, rides and restaurants based on famous movie themes, like Jaws, Back to the Future and Terminator. It is also home to the "Wizarding World of Harry Potter" attraction.
Tennoji Zoo

Tennouji Zoo is located within the Tennouji park along with the Osaka Municipal Museum of Art, Chausuyama (historical headquarters of Tokugawa Ieyasu during the winter siege of Osaka castle), Keitakuen (Japanese garden) and Tenshiba (7000 sq.m open space).  The zoo has about 1,000 animals of about 200 species in an 11 hectare site. It is the third oldest zoo in Japan.
Osaka Aquarium Kaiyukan

See a wide range of habitats that make up the Pacific Rim on a tour of this fascinating aquarium, which takes you from one environment to another and lets you feel as though you're underwater.
Tsurumi Ryokuchi Pool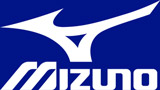 Tsurumi Ryokuchi Pool is located within the Ryokuchi park. The pool has a current pool, water slide, a wave pool, and a leisure pool. This facility is open all year round.
Spa World

Drawing on natural spring water, Osaka's Spa World is one of the largest hot spring complexes in the world, featuring themed rooms modeled after spas around the world and a water theme park on the roof.
RACTAB Dome

RACTAB dome is an indoor sports arena located in Osaka prefecture. Within the dome is a competition arena, a swimming pool, training room, an ice skating rink and a multipurpose hall. The arena has a maximum capacity of up to 10,000 people.
Naniwa Sports Center

The Naniwa Sports Center has 2 gymnasiums, 1 pool, 2 multipurpose rooms, a weight room and an ice skating rink. The 2 gymnasiums can be reserved and changed based on the sport. Some of the sports that can be played include basketball, volleyball, tennis, futsal, badminton and table tennis. Swimming, sports, and ice skating lessons are available.
Expocity

Just 40 minutes away from Osaka Station by train. This commercial complex, one of the largest in Japan, is comprised of entertainment facilities, such as the "Interactive Aquazoo, NIFREL" Japan's tallest ferris wheel, LaLaport EXPOCITY shopping mall with approximately 305 stores, a Museum, and Movie theaters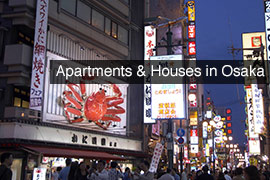 Rental apartment and houses in a wide range of areas in Osaka city, Minoh city, and Takatsuki city.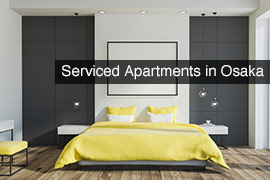 These serviced apartments are available for short-term stays, are fully furnished and also include amenities such as concierge service, 24 hour security and more.