Iniesta stays at our condo - a valuable experience and much appreciated
World-renowned soccer player, Mr. Iniesta, has resided in our condominium for the past five years. We would like to express our heartfelt gratitude to Iniesta and have presented him with a token of appreciation.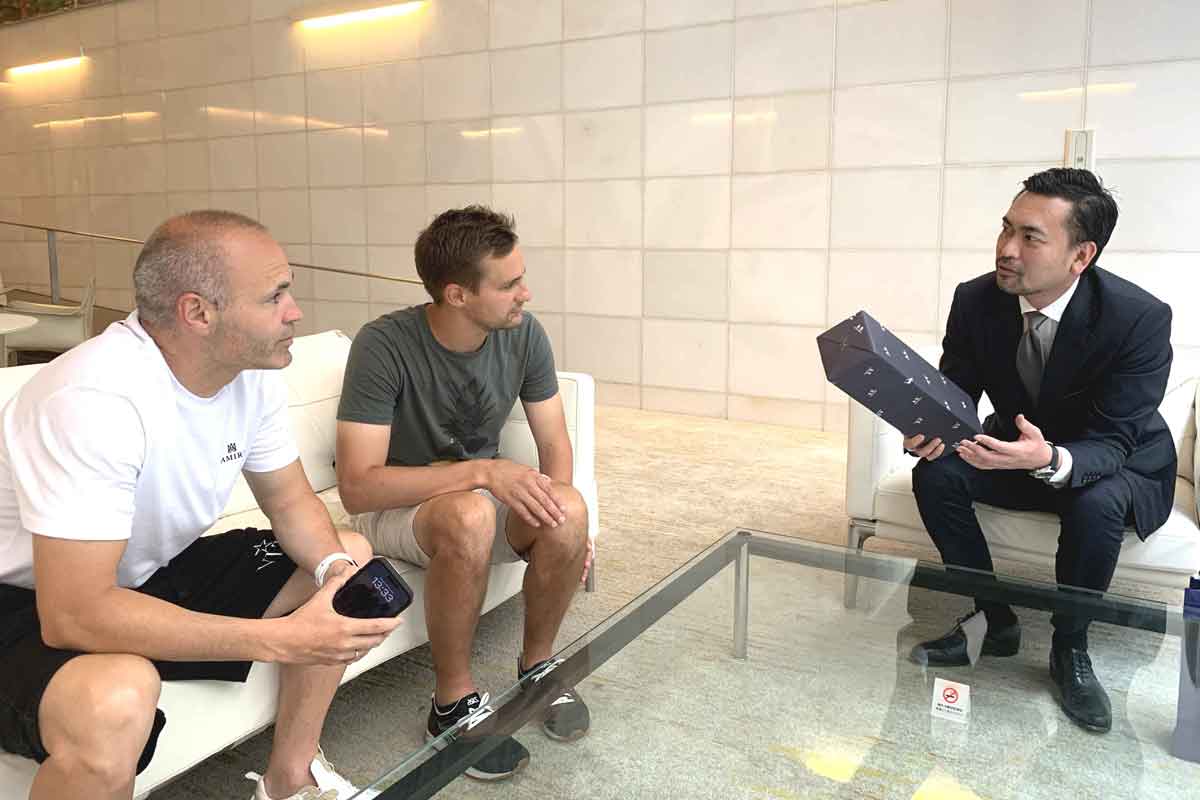 Mr. Iniesta is known for his remarkable character and exceptional sportsmanship. His humility and engagement with the residents have invigorated our community of managed properties. We have been truly impressed by his active contribution to the local society.
Upon his departure, we gifted Mr. Iniesta with Japanese sake and our company's original T-shirt. He graciously accepted them and embarked on new adventures with memories of these past five years in his heart.
Mr. Iniesta's stay has been a tremendous honor for our company and a valuable experience. As we sincerely pray for his ongoing success and happiness, we are determined to provide top-notch service to our current residents and prospective tenants.
We are grateful for the connection we have forged with Iniesta and will cherish this precious experience as we move forward into the future.