Featured on TV: Serviced Apartment in Kyoto
Poste date: Wednesday, July 4, 2018
Our group company's managing hotel in Kyoto, Sunrise Suite, was interviewed and broadcasted on TV show on 4/25.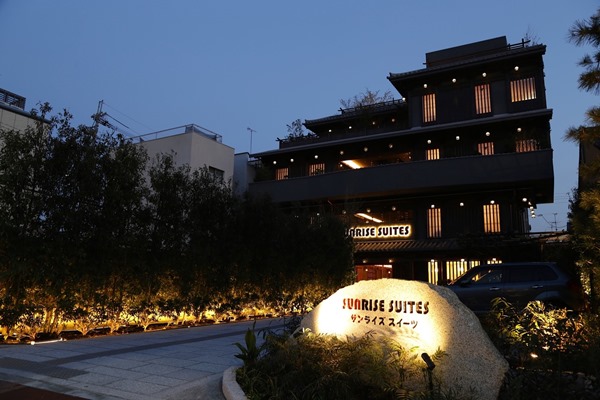 Sunrise Suites is a boutique style hotel in Kyoto, featuring 15 guest rooms, thoughtfully designed with traditional Japanese decor on a four-story building, surrounded by Zen gardens and ponds. Located right in front of the 5-story pagoda of Toji temple, it provides a perfect accommodation for those who visit Kyoto to explore the historical and cultural heritages of the city.
[Website] https://go-sunrise.com/suites/kyoto/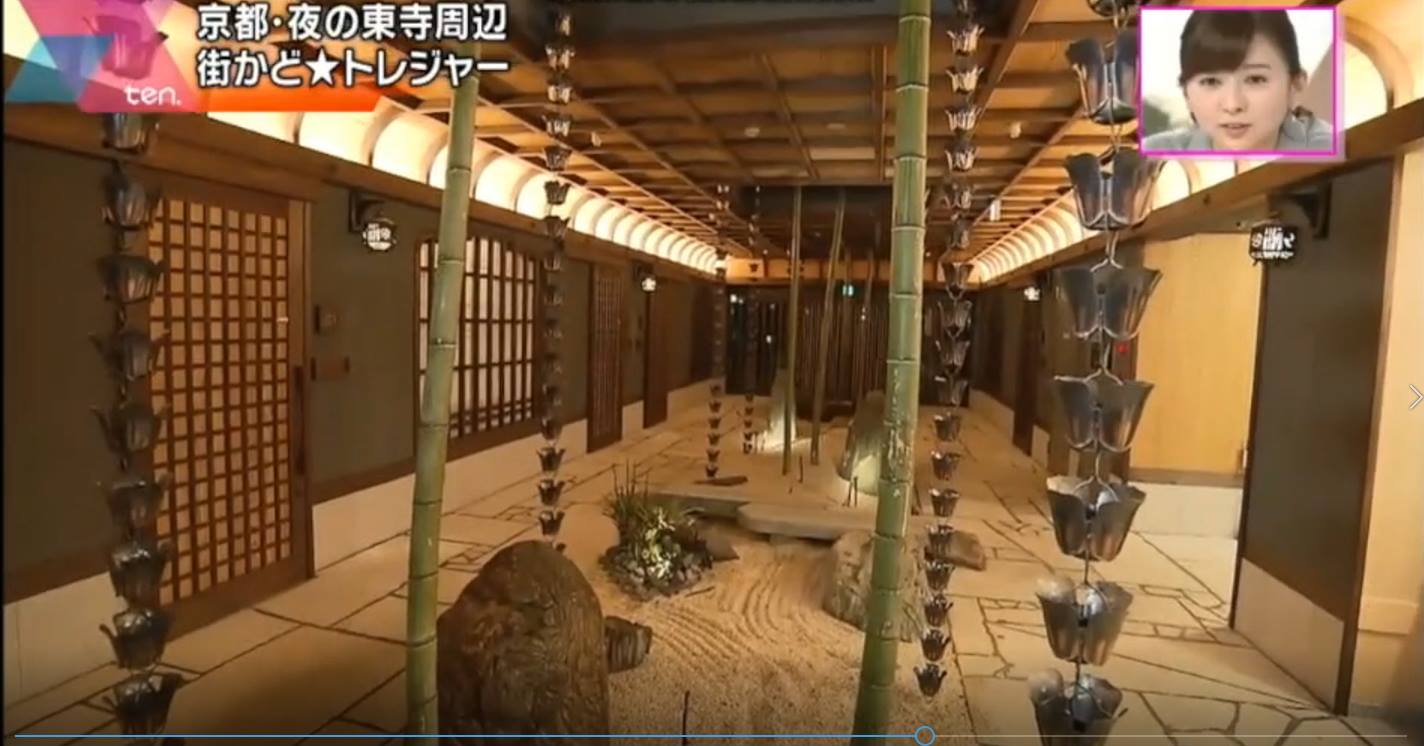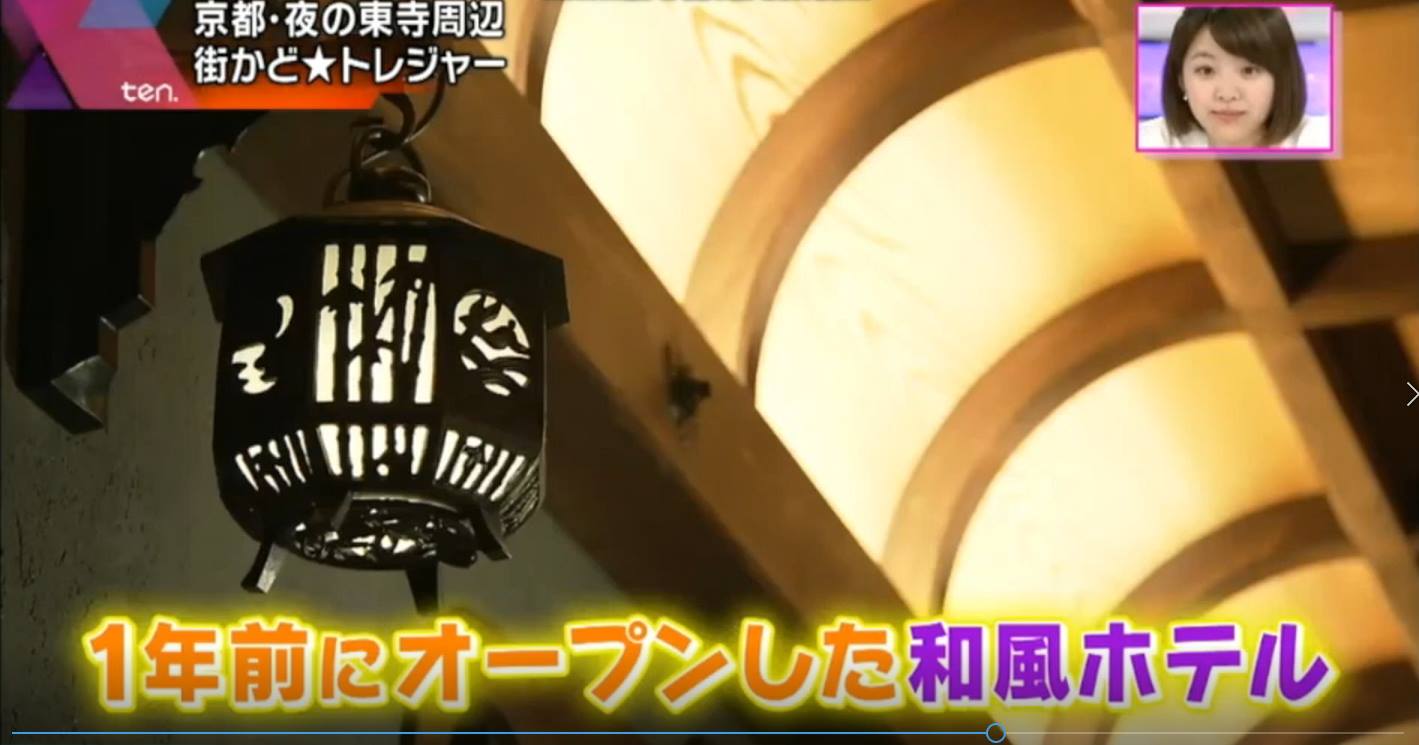 [Access] A 6-minute walk from Kintetsu Toji station, or a quick taxi ride from Kyoto station 
[Google Map] https://goo.gl/maps/eRWhtHetahA2 
[Room charges]
Double-type room: 22,680 yen/night/room (up to 2 persons) 
Twin-type room: 25,920 yen/night/room (up to 2 persons) 
Family-type room: 29,160 yen/night/room (up to 3 persons)
[Cancellation Policy] 100% after 2PM on the day before check-in 
[For Reservations] E-mail: kyoto@go-sunrise.com   Phone: +81-75-585-1118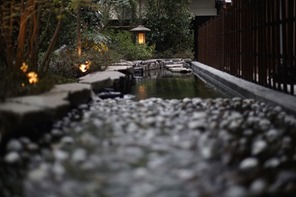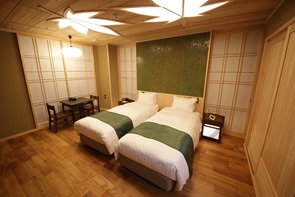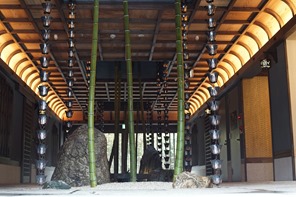 Sunrise Suites is looking forward to your inquiries, and to assisting you in having a pleasant stay in Kyoto!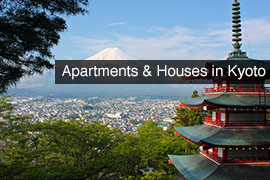 Rental apartments and houses in a wide range of areas in Kyoto city, Shimogyo-ku and Higashiyama-ku where many Expats & Diplomats chose to live.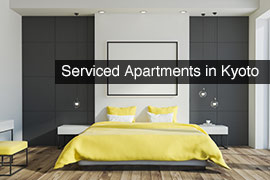 These serviced apartments are available for short-term stays, are fully furnished and also include amenities such as concierge service, 24 hour security and more.